A yarning session and some kangaroo stew provided the perfect relaxed surroundings to discuss concerns about the COVID-19 vaccine with clients at Nidjalla Waangan Mia on 12 May.
WA Primary Health Alliance (WAPHA) joined forces with practice staff, two service providers and well known local Dr William Walker at Nidjalla Waanga Mia to host the yarning session.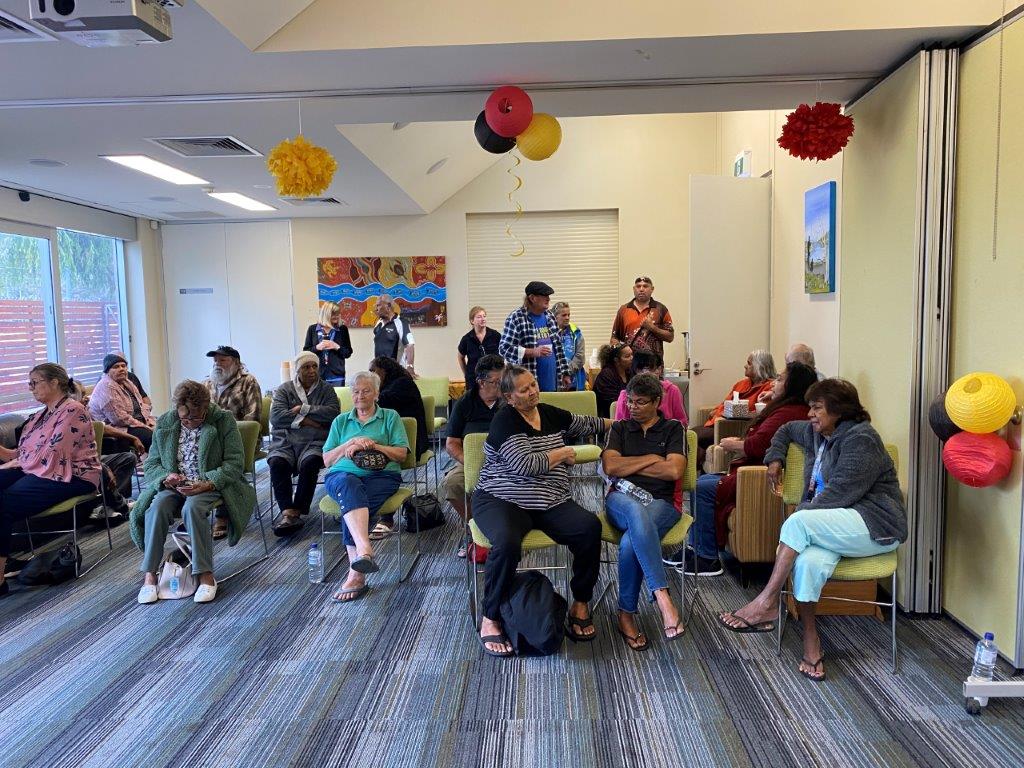 Thirty Aboriginal community members from Kwinana and  around the Peel region gathered to ask questions and voice concerns about the COVID-19 vaccine rollout.
"How many people in the room have had a blood clot?" Dr Walker asked at the beginning of the session.
Seven attendees raised their hands. Dr Walker then asked how many had developed a clot following their COVID-19 vaccination – none had.
Dr Walker used this example to explain to the group how statistically unlikely it is to get a blood clot from the COVID-19 AstraZeneca vaccination.
Among the group were several clients who had real concerns about the risk of getting a blood clot from the vaccine.
Following the session four clients – fears allayed – immediately booked to have the vaccine that day.
Previously, three of them had refused to have the COVID-19 vaccine.
The session was followed by lunch – including warm kangaroo stew and damper.
The attendees from Kwinana also asked for a follow up yarning session for elders who weren't able to attend.
Nidjalla Waangan Mia has been part of the COVID-19 vaccination rollout since April and will begin administering second doses to clients next month.
Nidjalla Waangan Mia is part of WAPHA's Comprehensive Primary Care Program which aims to build capacity and capability within primary care.
Aligning to the principles of the Patient Centred Medical Home (PCMH) model, it ensures care is co-ordinated, accessible and locally based, where possible.