Recognising the unique challenges of providing health care in regional, rural and remote areas of Western Australia, WA Primary Health Alliance (WAPHA) works closely with local groups, providers, GPs and other health professionals to ensure services meet the health needs of the population and contribute towards service and system improvement, integration and innovation.
WA Primary Health Alliance Regional Integration Manager, Sarah Brown, and Quality Improvement Coach, Raelene Craft, recently travelled to the Goldfields towns of Leonora and Laverton, visiting stakeholders and practices to provide support and updates on current activities meaningful to regional, remote and rural health care.
"Talking to community leaders and service providers has given us valuable local intelligence that will assist in influencing and directing health planning for the region. These face-to-face meetings also provide us with insight of local initiatives that are meeting identified health care needs in these vulnerable communities." Sarah Brown, Regional Integration Manager
Shire of Leonora CEO, Jim Epis, said the community of Leonora appreciates regionally based staff from WAPHA providing timely and relevant health care service updates and new initiatives happening the region.
"This information helps local shires with public health planning and establishes a strong partnership with primary health providers that assists with identifying issues and barriers within the current system. Our discussions are always focused on achieving better health outcomes for our communities", he said.
WA Primary Health Alliance Quality Improvement Coach, Raelene Craft, met with local practice managers in Leonora and Laverton, and was able to provide a demonstration of the new data extraction and clinical support tool, Primary Sense.  Both practices felt that the new tool would be a highly beneficial clinical aid for their remote practices and subsequently have committed to a data sharing agreement with WAPHA to assist with their continuous quality improvement activities.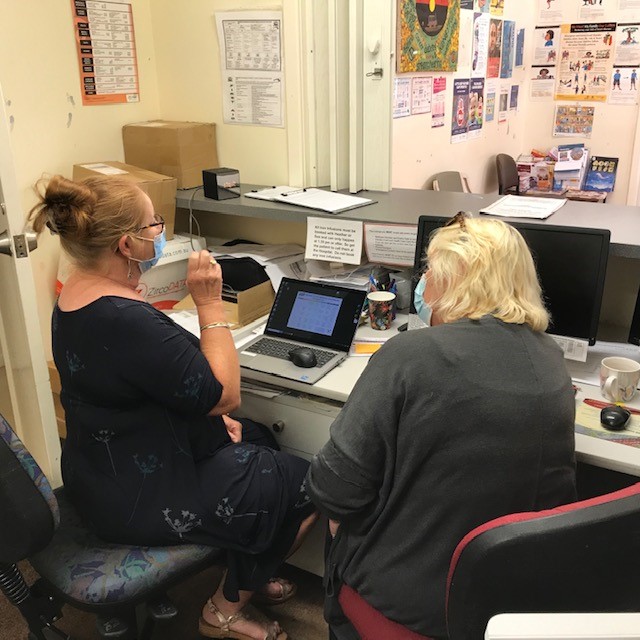 Raelene also took the opportunity to review their practice data and discussed potential improvement activities like increasing their spirometry recordings in their clinical software.
''We appreciate these face-to-face meetings as they give us a better understanding and awareness of clinical updates for our remote practices. Our GPs appreciate the personal service that WA Primary Health Alliance provides given our staff spend a lot of time working in isolation, struggling with connectivity issues and workforce shortages. An overview of quality improvement activities for 2023 was provided which will assist us with our practices planning." Mandy Harvey, Practice Manager Laverton Medical Centre