With over 70 per cent of Western Australian adults and 25 per cent of children with a body mass index classified as overweight or obese, there is no single or simple solution to this complex issue that affects all of us.
We know there are strong social, biological and environmental drivers of obesity that are often outside of a person's control and the shame, stigma and personal blame individuals can carry often acts as a barrier to seeking support. The narrative is shifting from one of personal responsibility to one of shared responsibility.
As a key partner in the WA Healthy Weight Action Plan 2019-2024, WA Primary Health Alliance is working on initiatives to address weight management in primary care. One of the initiatives is a centralised website housing tools, resources and education, to support general practice to play a more central role in helping people to manage their weight. With a focus on health in a holistic and person-centred way, this initiative acknowledges the long-term relationship GPs have with their patients and their ability to see the complete picture.
One of the resources to be included on the website will be an education package tailored towards general practice clinicians (GPs, practice nurses and dietitians) to provide upskilling and increase clinician confidence in engaging in meaningful and sensitive conversations with patients about their weight, the complexity of overweight and obesity and how to work with patients at the centre of treatment and provide ongoing support.
Through empowering clinicians with the skills and resources to understand the drivers and barriers to achieving and maintaining a healthy body weight, and tools to help engage patients and guide them on their journey, we are hoping to drive long-term change.
Local consultation was undertaken in Phase 1 of the project to uncover the barriers and enablers general practice clinicians encounter.  Through face-to-face interviews with GPs, practice nurses, dietitians and exercise physiologists, some common themes emerged.
Key themes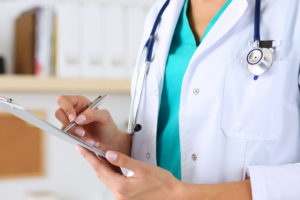 Responsibility: General practice clinicians feel they are in an ideal position to talk to their patients about weight and provide ongoing support, however feel they lack the skills needed to raise the topic and lack evidence-based interventions to assist their patients in weight management.
Cost and time: Cost and time are barriers to weight management, for both general practice clinicians and consumers of weight management interventions. Clinicians feel weight management services should be funded under the MBS, and current funding arrangements are insufficient to provide adequate time and suitable weight management options tailored to the individual.
Motivation: General practice clinicians feel they are well-placed to foster motivation in their patients; however patients need to have a certain level of motivation to be successful in managing their weight.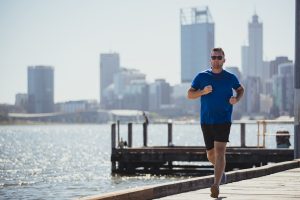 Weight management interventions: A lack of accessible and cohesive services to refer patients for dedicated weight management interventions was identified. General practices had mixed feelings about engaging in tailored weight management interventions, with some practices managing in-house and others preferring to refer to external parties.
Mental health: A major theme in consumer data was mental health as a barrier to maintaining a healthy weight, how weight is tied to body image, the prevalence of disordered eating in individuals with overweight and obesity and the stigma, shame and self-blame associated with overweight and obesity. It is important both general practice clinicians and patients are aware of the role mental health can have in weight management.
These findings are informing the development of the website and the tools, resources and education to be included.
Find out more about the consultation and findings in the Weight Management in General Practice – Phase 1 Report.
Next steps
Phase 2 of the project is currently underway, involving the establishment of a clinical content working group to decide on the specific tools and resources that will be included in the website. The group is made up of health system and consumer representatives as well as clinicians such as GPs, practice nurses, dietitians and psychologists working in the area of overweight and obesity, and disordered eating.
The website is expected to launch in the third quarter of 2021.
For more information email healthyweightprojects@wapha.org.au or visit https://www.wapha.org.au/health-professionals/healthy-weight-gp-project/ to keep up-to-date as the project progresses.