Jalngangurru Healing, previously known as the Traditional Healing Practices Pilot, offers access to cultural healing practices that for many families has been lost. It also brings hope that the wisdom in these healing practices will be embraced and nurtured for future generations.
Aboriginal health is not just physical wellbeing but refers to the social, emotional, and cultural wellbeing of the whole community. Therefore, it is so important that we are commissioning the right balance of services that provide culturally appropriate clinical treatment, improve social and emotional wellbeing, and maintain connection to culture throughout the healthcare journey. It must also be recognised that dispossession, interruption of culture and intergenerational trauma have profoundly impacted the health and wellbeing of Aboriginal people.
Since its inception in 2019, Jalngangurru Healing has engaged with cultural healers and law bosses to develop the service. This has included a number of workshops, an epic trip to Alice Springs to learn from and meet healing organisations in central Australia, and recently a well-attended healer's camp occurred at the Willare Bridge Roadhouse.
The project is developing a model for service delivery of cultural (traditional) healing practices for the Kimberley of Western Australia and is currently trialling that model in Derby and Fitzroy Crossing.
There is incredible momentum and community buy-in to the project, which has been needed in the Kimberley for many years. There are a number of cultural healing practices in the Kimberley that are relevant to the project including mabarn healing, bush medicines, songs, smoking, child and maternal health and palliative care.
In addition to the strategic planning and trial of the service, Jalngangurru Healing is working with health agencies including Kimberley Aboriginal Medical Services and the WA Country Health Service to co-design ways in which the primary health care system in the Kimberley can better incorporate cultural healing practices.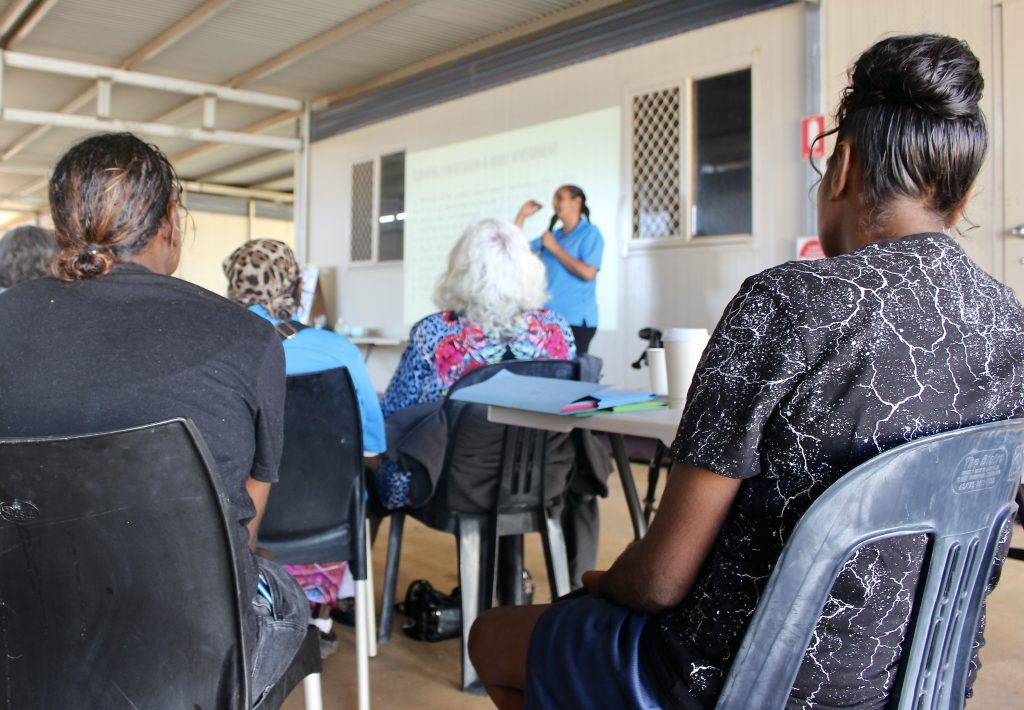 Auspiced by the Kimberley Aboriginal Law and Cultural Centre in partnership with the Emama Nguda Aboriginal Corporation in Derby, Jalngangurru Healing is funded by WA Primary Health Alliance and supported by the Kimberley Aboriginal Medical Services as part of the Kimberley Aboriginal Suicide Prevention Trial. The project's research partner is the Nulungu Research Institute at Notre Dame University who have been shadowing the project as its evaluator.
For further information about the project or if you are interested in supporting this work, please contact the project coordinator Tammy Solonec at thpp@kalacc.org.au.