Thought leader and one of Australia's foremost GPs, Dr Walid Jammal of the Hills Family General Practice, is a strong advocate for knowing his patients and aligning care to their needs.
In an interview with WA Primary Health Alliance CEO, Learne Durrington, Dr Jammal shared his insights on gold standard care, with a focus on patient centredness and using data for continuous quality improvement.
"The principles of a gold standard general practice is one that is equitably accessible, one that is coordinated, integrated, has a built in structurally embedded systematic quality improvement strategy, and most of all, one that is patient centred."
Dr Jammal said by asking patients thoughtful questions and building strong relationships, he was able to build care around their unique needs.
"I started asking a very important question from patients. That is, what matters to you? Rather than, what is the matter with you?"
Dr Jammal further explained collecting data and then using it for quality improvement is critically important.
"How can we know whether we're doing better today than we did yesterday, how can we know if we're doing better tomorrow than we did today? That is the principle of continuous quality improvement."
"We're professionals and part of professionalism for me is actually doing good, and not just doing good, but doing better."
He said there is a perception that general practices are doing well, because patients keep turning up.
"But that's not necessarily correct," Dr Jammal said.
"We need to build in measurement around everything that we do, so that we can ask those questions from our data, and we can ask them quickly and get an easy answer."
When asked how to know if you're making a difference, Dr Jammal said it all comes back to the patients.
"We talk about improving outcomes all the time, but we often forget that one of the most important outcomes to measure, to make sure that we are making a difference, is to ask our patients how they feel about their health and what is important to them."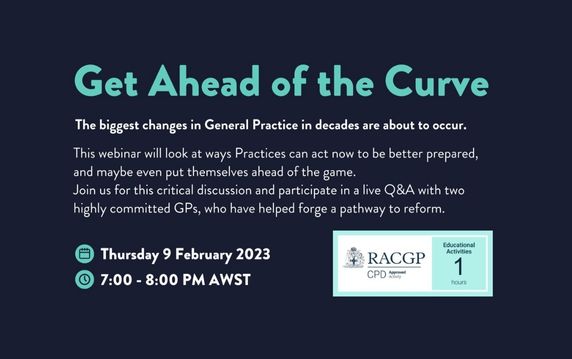 Hear more from Dr Walid Jammal in our upcoming webinar on 9 February 2023, as we discuss the biggest changes in general practice yet to come. Find out more and register today.