WA Primary Health Alliance is celebrating five years of operating the state's three Primary Health Networks, shaping, strengthening and sustaining a health system fit for the future.
Since 2015, WA Primary Health Alliance has led the commissioning of primary health care services in WA. The genesis of the organisation was a unique alliance of partners, sharing a single vision for primary health care in the state. From the start, WA Primary Health Alliance has been firmly focused on health equity as a way to improve people's access to care and their health outcomes.
Over the past five years $406 million funding has been allocated across primary healthcare services and projects in seven priority areas, as guided by the Australian Government. It has also included significant initiatives to support and enhance general practice, the cornerstone of the primary care system.
WA Primary Health Alliance Chair, Dr Richard Choong, said building a robust, responsive and efficient person centred primary health care system was at the heart of the organisation's achievements and ongoing work.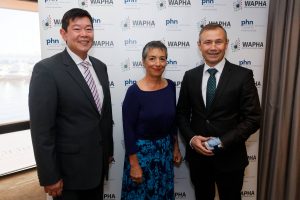 "It is with great pride that I look back on the past five years of WA Primary Health Alliance and everything we have accomplished in our commitment to the health of Western Australian people," Dr Choong said.
"However, this is something we have not achieved alone, which is why partnerships have been, and will continue to be, critical to our work.
"Our alliance model has been the foundation for building strong relationships with the state health system, general practice and allied health professions, peak medical and consumer bodies."
The strength of its partnerships has enabled the organisation to take a leading role in representing the voice of primary care to the State Government's Sustainable Health Review and in the design and roll out of the GP Urgent Care Network Pilot.
Its advisory networks have grown in strength and influence to help shape and give local context to its work. They ensure the organisation understands and acts upon the unique needs of WA communities and enhance its engagement with the diverse primary care workforce.
WA Primary Health Alliance CEO, Learne Durrington, said working closely with general practice to move towards team-based care and a medical home model, to better understand and use practice data and to implement quality improvement initiatives has been key.
"We are enormously grateful for the commitment and enthusiasm shown by GPs and practice teams to work with us towards the ultimate outcome we are all striving for in healthcare, the Quadruple Aim – improved patient experience, health outcomes, cost efficiency and clinician experience," Ms Durrington said.
Key general practice achievements include enrolling about 100 practices in our intensive general practice support program, Comprehensive Primary Care, launching Practice Assist, a state-wide general practice support program, and supporting GPs to plan optimal patient care with over 550 clinical Health Pathways tailored to reflect the WA health system.
With around half of its funding being invested into mental health programs, initiatives and innovations, WA Primary Health Alliance has assisted in addressing one of the biggest health issues facing Western Australians.
This has included reshaping primary mental health services to improve access, particularly in regional areas, operating three Suicide Prevention Trials as part of the Australian Government's national suicide prevention program, and funding 12 headspace centres and a unique outreach service, with another eight headspace services launching within the next twelve months.
In addition, WA Primary Health Alliance became the Australian Chapter of the Alliance Against Depression, a program based on evaluated trials and recognised as the world's best practice for the care of people with depression and in the reduction of suicide. As part of this, it launched a depression awareness campaign Inside My Mind, viewed close to 20 million times.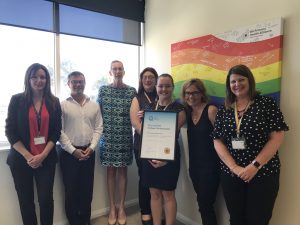 Achieving Rainbow Tick accreditation has been another major milestone for WAPHA, signalling the value placed on supporting, respecting and celebrating diversity and inclusion.
"We have an important leadership role to advocate for safe, inclusive and culturally appropriate services for people who are sexuality and gender diverse, among whom a disproportionate number have significantly worse mental and physical health outcomes when compared to the wider community," Ms Durrington said.
More recently, WA Primary Health Alliance played a significant role in the primary care response to COVID-19, including establishing a daily communication for GPs, distributing close to half a million items of personal protective equipment, facilitating the establishment of ten GP-led respiratory clinics and working collaboratively with national and state health agencies to coordinate the overall response.
Ms Durrington said improving the health outcomes of communities experiencing enduring disadvantage, people with, or at risk of, developing significant or chronic and complex health issues, and communities facing gaps in the health system will continue to be a focus as WAPHA's important role in joining up the health system continues to evolve.