headspace Cannington has celebrated its official opening this week, bringing together stakeholders, providers, and community members to reflect on the collaborative effort involved in making this new centre a reality.
With its doors opening in November 2021, headspace Cannington has hit the ground running and already established itself as a safe, inclusive, and welcoming place for young people to go when they need support.
WA Primary Health Alliance General Manager Commissioned Services, Mark Cockayne, attended the event and said the official opening provided an opportunity to celebrate the significant effort and commitment of Arche Health to increase local access for young people to mental health services.
"The welcome to country provided by Liz Hayden set the scene for the event and was a poignant reminder to us all of the important work and support provided – and most importantly that at its heart it is about welcoming, embracing, recognising and respecting all people who come seeking support."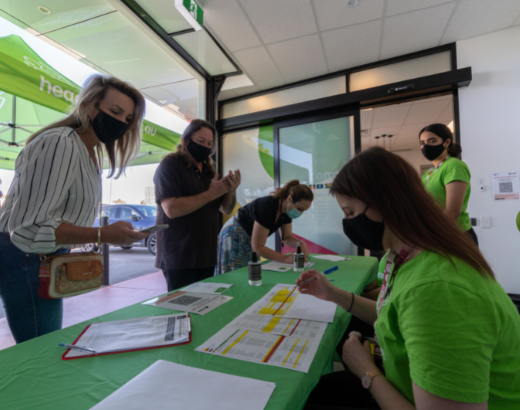 The service is located at Units 1 and 2, 1468 Albany Highway, Cannington. The location selected is highly accessible, close to other social services and with public transport on its doorstep.
Young people aged 12 to 25 can contact headspace Cannington directly or be referred by their GP or mental health professional.
headspace Cannington has been made possible through funding provided by the Australian Government under the PHN Program.