About 50 guests, including close to 30 GPs, recently attended a consultation to inform the critical role GPs have in achieving positive palliative care outcomes for people living in residential aged care.
GPs heard from their peers, Drs Scott Blackwell, Craig Berg, Anastasia Isakova and Simon Torvaldsen, about the central role of general practice to an effective, comprehensive palliative care approach in residential aged care.
Opportunities raised by the wider group included greater use of case conferencing, increased access to specialists, establishing GP aged care communities of practice, and improved support and co-ordination within residential aged care facilities for primary care.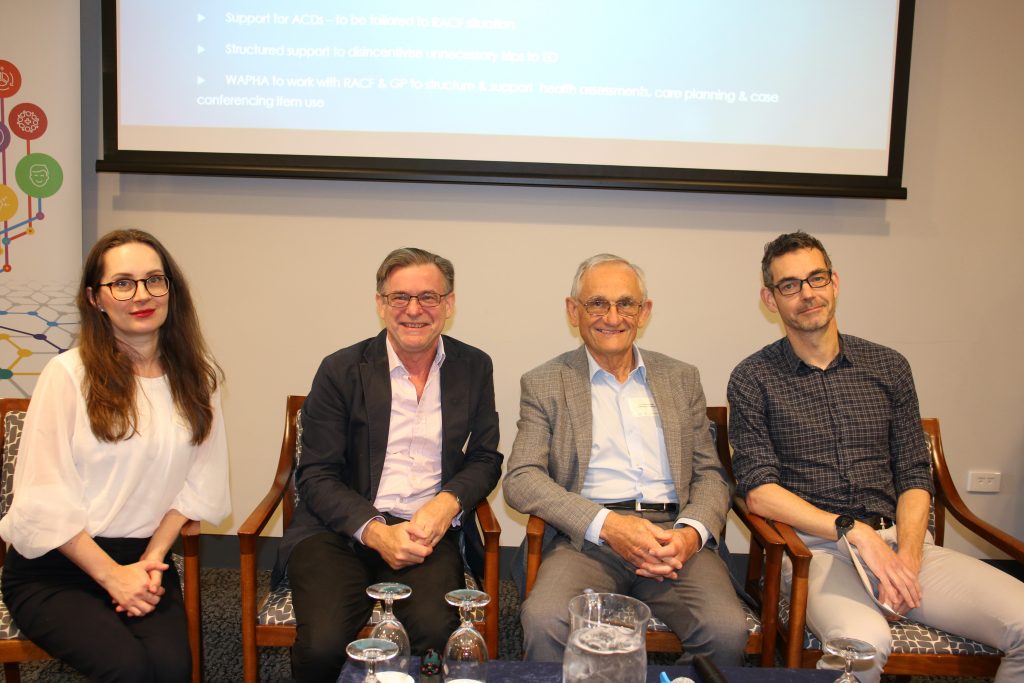 WA Primary Health Alliance General Manger Strategy and Engagement, Chris Kane, said outcomes from the consultation will inform the WA Department of Health prioritisation of the remaining National Partnership Agreement (End of life and Palliative Care) funds for initiatives that support GPs to deliver palliative care that meets the needs of people living in residential aged care and their families.
"The great insights we obtained at this event will inform our future engagements with general practice as we shape WA Primary Heath Alliance's aged care program, in accordance with Australian Government Department of Health guidance."
This event was a follow up to the WA Department of Health National Partnership Agreement: Comprehensive Palliative Care in Aged Care Consultation Forum which explored how best to allocate the remaining funding for additional projects to 30 June 2024.
One of the key themes identified at the large Forum was that widespread, well informed and consistent GP involvement is critical to the success of patient, carer and family outcomes – to the extent that GPs should be a central part of the palliative care team.
In addition to the GPs in the room, representatives from WA Primary Health Alliance, WA Department of Health, Australian Government Department of Health Clinical Leads (Palliative Care, Aged Care and End of Life), service providers (MPaCCS, Silver Chain PaSCE-Cancer Council and Residential Care Line), Health Service Providers' Health Planners were in attendance to hear directly from the participants about how to practically improve the system, within current contexts and constraints.
The event was run by WA Primary Health Alliance in partnership with the WA Department of Health.