GPs play a vital role in caring for patients, connecting with public hospital services when required, and continuing care following discharge or outpatient review. The East Metropolitan Health Service (EMHS) wants to hear from you about your experience of communicating with our public hospitals, and what needs to be improved. Your feedback is essential to target action to the issues that matter to you most.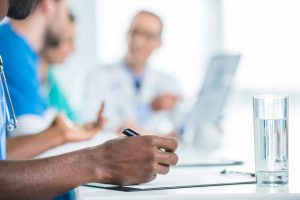 The EMHS encompasses the following sites:
Royal Perth Hospital
Bentley Health Service
Armadale Health Service
Kalamunda Hospital
St John of God Midland Public Hospital
This GP Survey seeks feedback from GPs on the communication you have had with the above hospitals over the last 12 months.
The results will be used to:
identify opportunities, develop recommendations and implement quality improvement initiatives;
guide ongoing GP Liaison activities; and
advise Hospital Executives and WA Primary Health Alliance.
Updates on results and actions taken will be published in future editions of the WA Primary Health Alliance's GP Connect newsletter.
This survey will take about 5 to 10 minutes to complete and is intended to be anonymous or, if any identifiable information is provided, your identity will be kept confidential unless you provide your contact details and request a response at the end.
Please complete and submit your survey response as soon as possible and by 5pm, Monday 21 September at the latest.
The survey can be accessed at EMHS Communicating for Safety GP Survey.
Please be sure to click "Done" at the end to submit your survey.
Questions?
To discuss the questionnaire, please contact the Royal Perth Bentley Group Clinical Safety and Quality Unit by email CSQU@health.wa.gov.au(External link)or call Erin Corasaniti on (08) 9224 3802.
To address clinical queries and concerns regarding specific patients – refer to the relevant treating hospital team via the relevant hospital switchboard.