Since December 2021, our Living with COVID team has been working tirelessly to strengthen and mobilise primary care in preparation for COVID-19 community spread.
As living with COVID becomes the new normal, most people who test positive for the virus will experience mild to moderate symptoms that can be managed at home, or by their GP.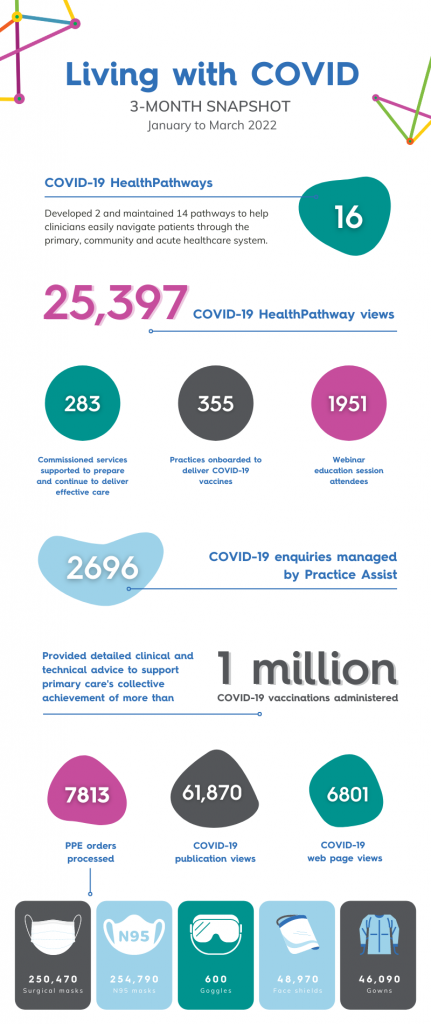 WA Primary Health Alliance CEO, Learne Durrington said the role of general practice and other community-based health services in delivering COVID-19 treatment and keeping people out of hospital was therefore critical.
"Our team has focused on helping our commissioned service providers and general practices to put processes in place, so they can deliver COVID safe, high-quality care."
This support includes supplying personal protective equipment, providing information and support via our Practice Assist service, helping as many people as possible get vaccinated, or access care if they test positive, with a focus on those most vulnerable to COVID-19.
"Building on the experience of Primary Health Networks in the eastern states, we also knew it was critical to work hand in glove with the state health system," Ms Durrington said.
"Meeting regularly with WA Department of Health along with RACGP WA and AMA (WA) has allowed us to advocate for and embed primary care, particularly general practice, in living with COVID systems planning."
Further strengthening the primary care response, we commissioned an innovative free clinical assessment and management service for COVID positive people at risk of unnecessary hospitalisation and are unable to access their usual GP. This is available to people living in residential aged care, licenced private psychiatric hostels or people experiencing homelessness who are isolating in quarantine hotels and have drug and alcohol issues.
Additionally, extended opening hours were negotiated for seven of WA's 11 GP Respiratory Clinics.
Over the course of the pandemic, 16 COVID-19 HealthPathways have been developed to provide detailed advice for clinicians on assessment and treatment and to support commissioned service providers, and nine new Caring for COVID positive people in Perth metro and country regions webpages have helped commissioned service providers manage complex client needs.