While the world has changed dramatically since WA Primary Health Alliance first engaged MercyCare to develop the Amber Youth Wellness Program back in 2019, the co-designed service has continued to support young people across the northern suburbs with complex psychosocial needs to improve their mental health and wellbeing.
Sector wide skills shortages along with the increasing demand for services and increased complexity of service user presentations during the COVID-19 pandemic are just some of the difficulties Amber Youth Wellness has had to overcome since launching in September 2020.
But despite these challenges, the collaborative nature of their service model helps to keep services client centered.
Amber Youth Wellness Advisory Group member Elle says MercyCare's innovation team strives to fight for new or updated methods every step of the way.
"For me, it was a crucial time as I was about to step out of high school and into university. I was unhappy with how services previously had not been flexible, adaptable or could give me time to explain my issues holistically.
"I can see how the service we asked for was crafted in such a way where the service users were prioritised when it came to compromises."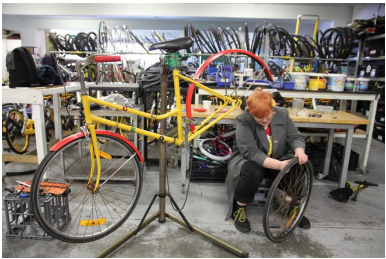 "The method of service, using a true outreach model, despite needing contingencies early on for lockdowns, has meant the creation of a service with access at its forefront," Elle said.
After being directly involved in the co-design process, Elle also felt comfortable to transition into becoming a client of the service.
"The co-design process that we underwent was an extremely positive experience of feeling valued for our time and knowledge.
"I was able to help advise by participating in the Advisory Group and support the creation of the service (both as a service user and designer), and I also got the help I needed to get to a stable state of wellbeing," said Elle.
The Amber Youth Wellness Program supports young people aged 12-25 with moderate to severe mental health needs in Perth's northern suburbs.
The program offers:
Counselling and other psychology expertise;
Youth workers to help with other life challenges;
Peer workers and group activities; and
Access to a medical consultant for additional support.
As an outreach service, the team are available to meet with young people where they feel most comfortable.
This activity has been made possible through funding provided by the Australian Government under the PHN Program.